How to: Change Axle Ratio
This option allows you modify the programmed Axle Ratio. When new gear set is installed, ecu needs to know exactly what axle ratio is installed. Properly set axle ratio is required. If this procedure is not completed your car may go in to limp home mode and throw error codes, this is very important step for automatic gearboxes.
Important tip!
* When you change vehicle settings Engine must be OFF and ignition set to RUN
New axle ratio setup process
Now it's time to update your gearbox - this step is only for JK 2012+ with automatic gearbox.
If you have manual gearbox, skip this steps.
Slide to adaptation section and locate Tires and Axle – settings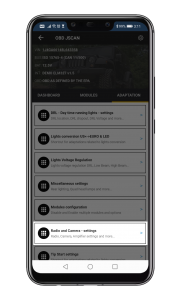 Locate Initialize EGS and open up this adaptation.
This adaptation will transfer data to gearbox, shift points will be restored.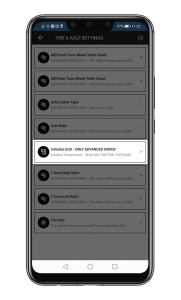 1. Set it to Active
2. Turn ignition to OFF – position the and wait 10-15 seconds.
3. Turn ignition to RUN – second key position (RUN)
4. Set it to Deactivated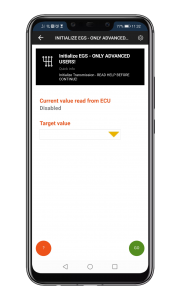 Now it's time to test new settings.
When procedure is completed turn ignition to off leave the car and close the car for 5 min.  All computers should now go to sleep.
After 5 min, start the car and do a test drive and check if all is fine, if you have any problems. Check troubleshooting section.
1) Make sure you have shop installed correct gear ratio, it's not uncommon to install wrong gear set
2) Try to re-do Initialize EGS – This is only for automatic transmission.
3) Clear the codes on Quick Diagnostic and Advanced Scan